Workout - we built a gym in nature from our own resources. I am glad that the implementers were the boys from the OCTAGO company, who did a good job, prepared and were part of a great opening event. I am glad that we had a decent company as a partner, that we bet on quality and professionalism.
Ing. Martin Tomčányi
Mayor of Sereď
"Simplicity is the key. And that's why OCTAGO training parks directly encourage you to work out. I believe we'll see more and more around us in the future."
Tomáš Přeček
Partner, Ernst & Young Slovakia

JCI Slovakia, a non-governmental organization supporting the entrepreneurship of young people with a global reach, sees the OCTAGO project as an innovative, ambitious project with great potential.
Marián Meško
CEO JCI Slovakia
The guys from OCTAGO immediately won me over with their energy, acumen, product and commitment.
Petra Marko Navaro
Founder and CEO of NeonHeads
We are here for everybody
"Movement matters"
We let people exercise. Always and everywhere,

It's not important to win the Olympics, it's important not to stop, because if something really matters, it's exercise.

That is why we create places for you where you can spend your free time actively and where you can socialize. We are building original high-quality sports grounds that allow everyone to train according to their abilities and desires.
OUR PRODUCTS 1
Choose from our products that we produce in Slovakia in cooperation with Slovak suppliers. We try to combine above-standard quality with contemporary design and great execution.
CONTACT US 1
If you do not know how to choose from our products and you need a tailor-made solution, write to us!
play/sports grounds users
Solution for everybody
We bring you tailor-made solutions according to your requirements. We will be happy to provide you with project documents, price lists, visualizations and all necessary materials.
MUNICIPALITY / TOWNS / SCHOOLS
We will help you with the complete design of your project.
ARCHITECTS / DESIGNERS
We will provide you with technical support, DWG and 3D files.
CUSTOMERS / PARTNERS
We will prepare advertising materials and technical support for you.
Latest finished projects
We do not just create space. We create spaces, spaces where people meet and create new friendships. Spaces where new communities and stories are created. Places for active recreation and entertainment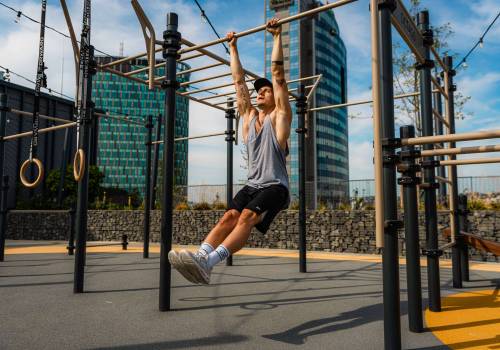 A place that will win you over with its atmosphere and especially the view while exercising. The roof of the NIVY bus station is a unique place where sports meet recreation and a place to play. The workout playground offers everything you need for quality training with your own body weight.
Try it with us
We look at things from a higher perspective. We offer professional assistance with any project design. We provide professional consultations in the field of the design of complex sports fields and leisure spaces, or the development of a tailor-made project.